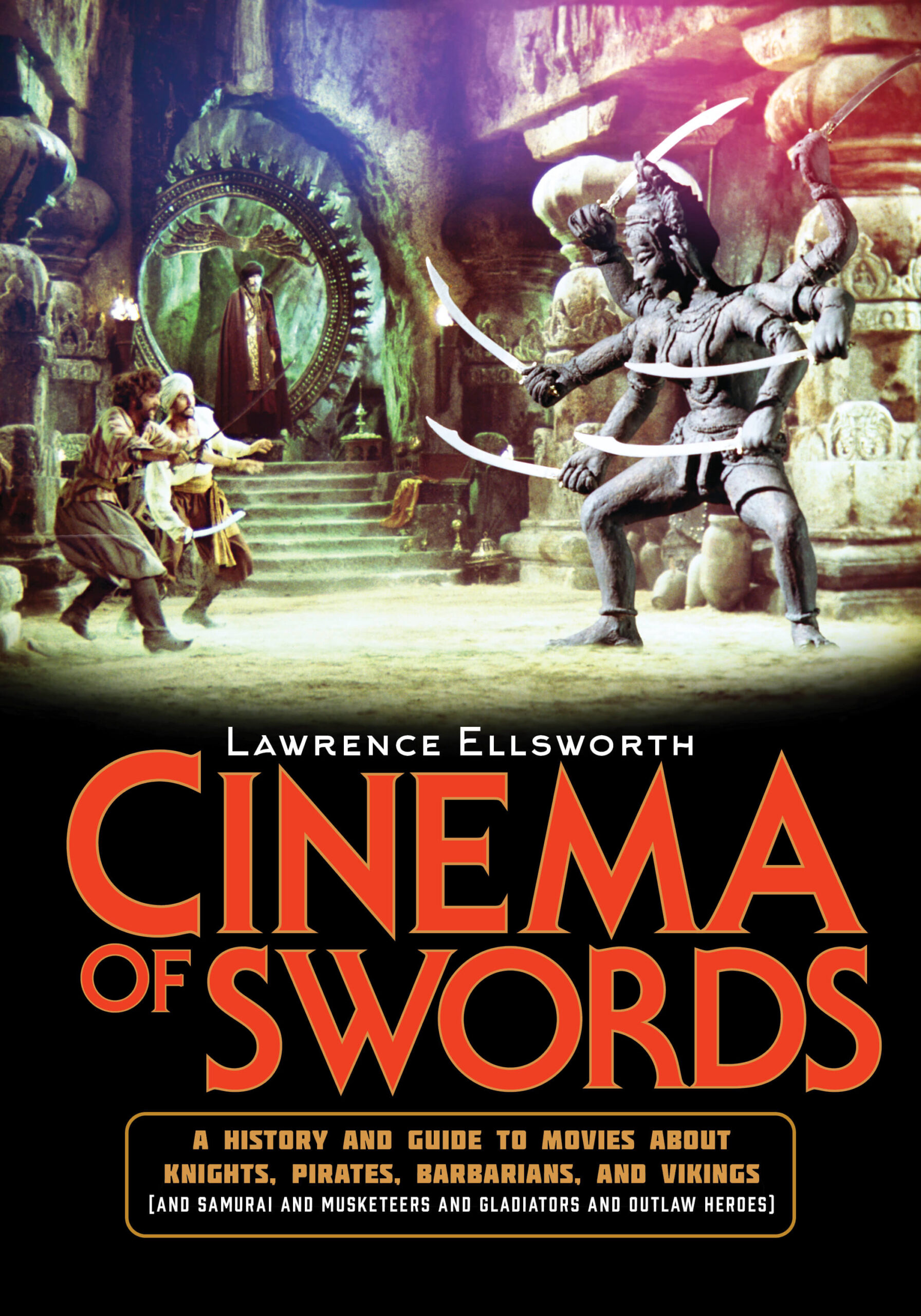 Now available from Applause Books: Cinema of Swords, a popular guide to 400+ movies about Knights, Pirates, Samurai, and Vikings (and Barbarians, Musketeers, Gladiators, and Outlaw Heroes) from the Silent Era through The Princess Bride!
Cinema of Swords Weekly Update
Beyond the book, all-new Cinema of Swords reviews, covering the '90s to now, are published weekly at Ellsworth's Cinema of Swords Substack site. Check out our Cinema of Swords page on this website, or click on the link below to go directly to the weekly Substack.
Listed below: early Cinema of Swords reviews, samples of the kind of coverage you'll find in the book.