Compiling The Big Book of Swashbuckling Adventure
By Lawrence Ellsworth
I've been reading and collecting swashbuckling adventure fiction for many years – my whole life, really. A couple years ago, while in the middle of a long (and still uncompleted) translation project, it occurred to me that I probably knew enough about the subject to be able to compile a pretty interesting anthology. The more I thought about the idea, the better I liked it, so I sat down and starting making notes.
I decided the anthology had to meet four criteria. First, it would need to catch the attention of contemporary readers, which meant including recognizable, marquee names, of both characters and authors. Second, it would have to be attractive to mainstream publishers, which meant inexpensive to produce (works in the public domain), and couched in a familiar, saleable format – in this case, a "Big Book," a fat collection of at least 200,000 words. Third, for variety I wanted a good mix of pirates, cavaliers, and outlaws – and they all had to be cracking good stories that would hold the attention of modern readers. Fourth, not just any stories would do – I wanted carefully hand-picked works that weren't overly familiar and would re-introduce some of my favorite forgotten authors to the 21st century.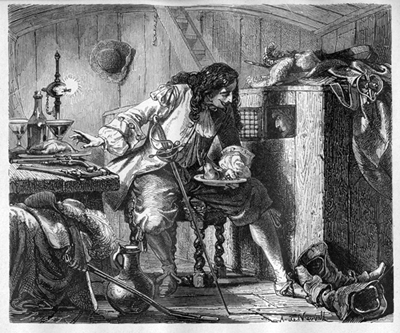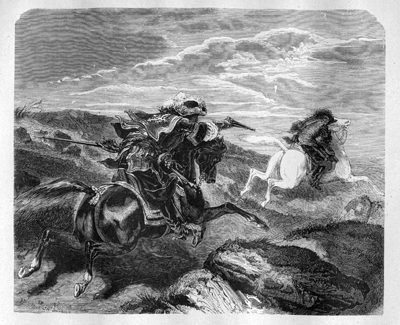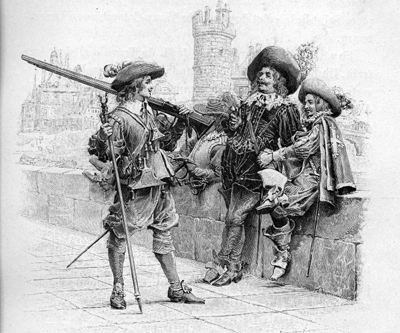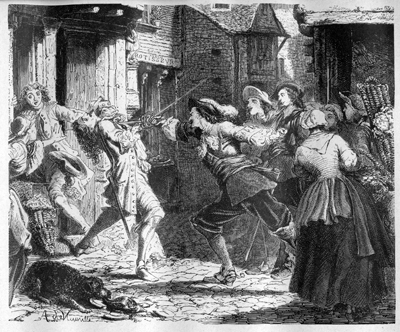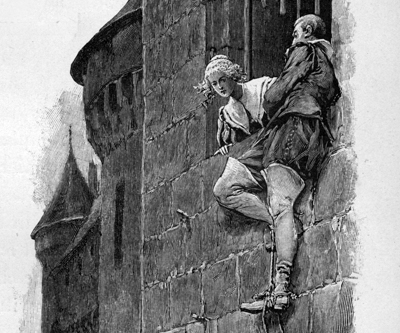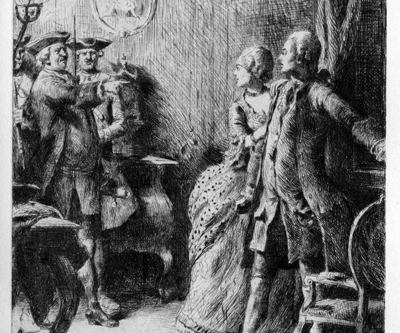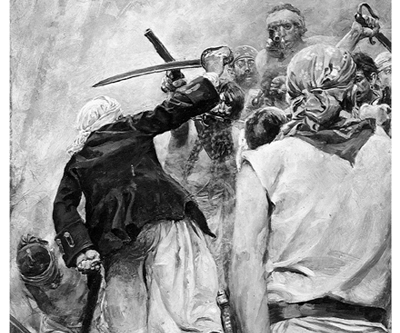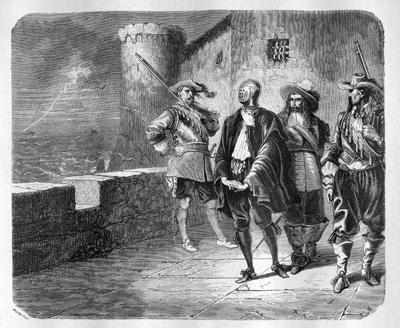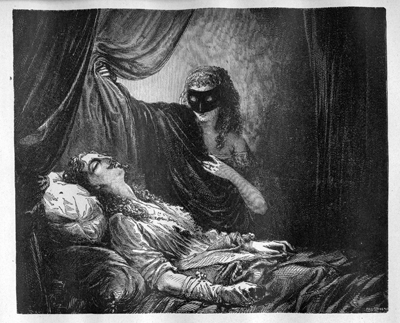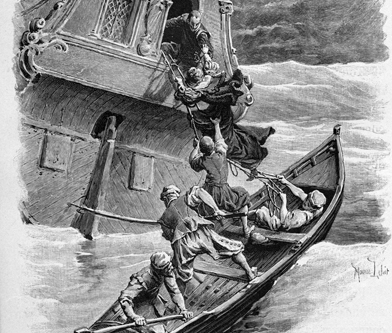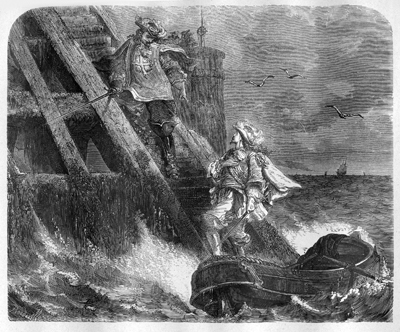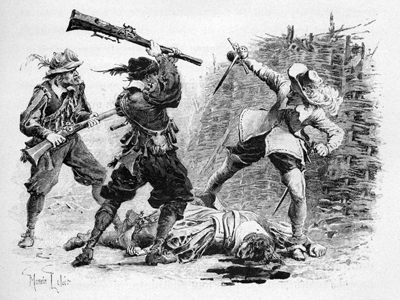 About
En garde! This site is dedicated to the historical adventures of sword-wielding heroes: in short, swashbucklers! Here your host, Lawrence Ellsworth, posts news and reviews of swashbuckler stories, movies, and games, provides previews and historical notes for his books, both available and forthcoming, and also gives you links to merchandise where you can find them for yourself. We hope to make swasbucklingadventures.net your go-to site for all things swashbuckler!
News
November 20, 2014: On the LINKS page: a Publishers Weekly Starred Review for The Big Book of Swashbuckling Adventure!