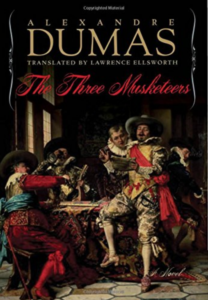 The Three Musketeers
Book One in Alexandre Dumas's Musketeers Cycle, is now available in a vibrant new translation by Lawrence Ellsworth, in hardcover and ebook formats from Pegasus Books. Click through to our Three Musketeers page for further details and an excerpt from the book's introduction.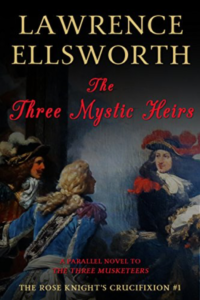 Now available: The Rose Knight's Crucifixion
by Lawrence Ellsworth, volume 1, The Three Mystic Heirs, and volume 2, The Three Monks of Tears, in both ebook and paperback formats. This original work is Ellsworth's parallel novel to Alexandre Dumas's The Three Musketeers. Excited? Confused? Click through for details!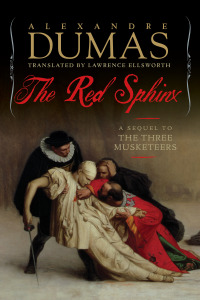 Welcome Red Sphinx Readers!
We have something special for you: an additional appendix of Historical Notes and Commentary that supplements the material in the published edition! Click on through to the Red Sphinx page for a wealth of added background and fun facts that will enrich your read-through of Dumas's rediscovered classic novel!